Cotswold RAW complete meals provide all the building blocks for a natural and biologically appropriate raw diet for your cat.
Our easy to portion mince is made in the Cotswolds using fresh ingredients and our aim is to deliver the convenience of a processed food with all the health benefits of a fresh and varied raw diet. High in protein, vitamins, minerals, essential amino & fatty acids and the natural enzymes required for a happy and healthy life.
A complete and natural raw diet. Our recipes provide all the nutrients that your cat needs. Containing Raw Aid for Cats. Available in single 500g packs or stock up your freezer today with our mixed bundle.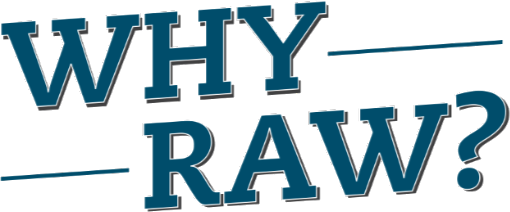 Feeding raw can have a significant effect on your cat's vitality. If you're thinking about making the switch, there's a whole range of benefits you might not know about - from enhanced digestion to improved oral hygiene.
Cats are carnivores, feeding a balanced and complete raw diet emulates the food and nutrition that nature intended. Processed pet food on the other hand was created for the ease and convenience of humans, not always to the nutritional benefit of your cat.
All our ingredients are fresh, by feeding your cat Cotswold RAW you can guarantee there will be no artificial additives, grain or high temperature processing.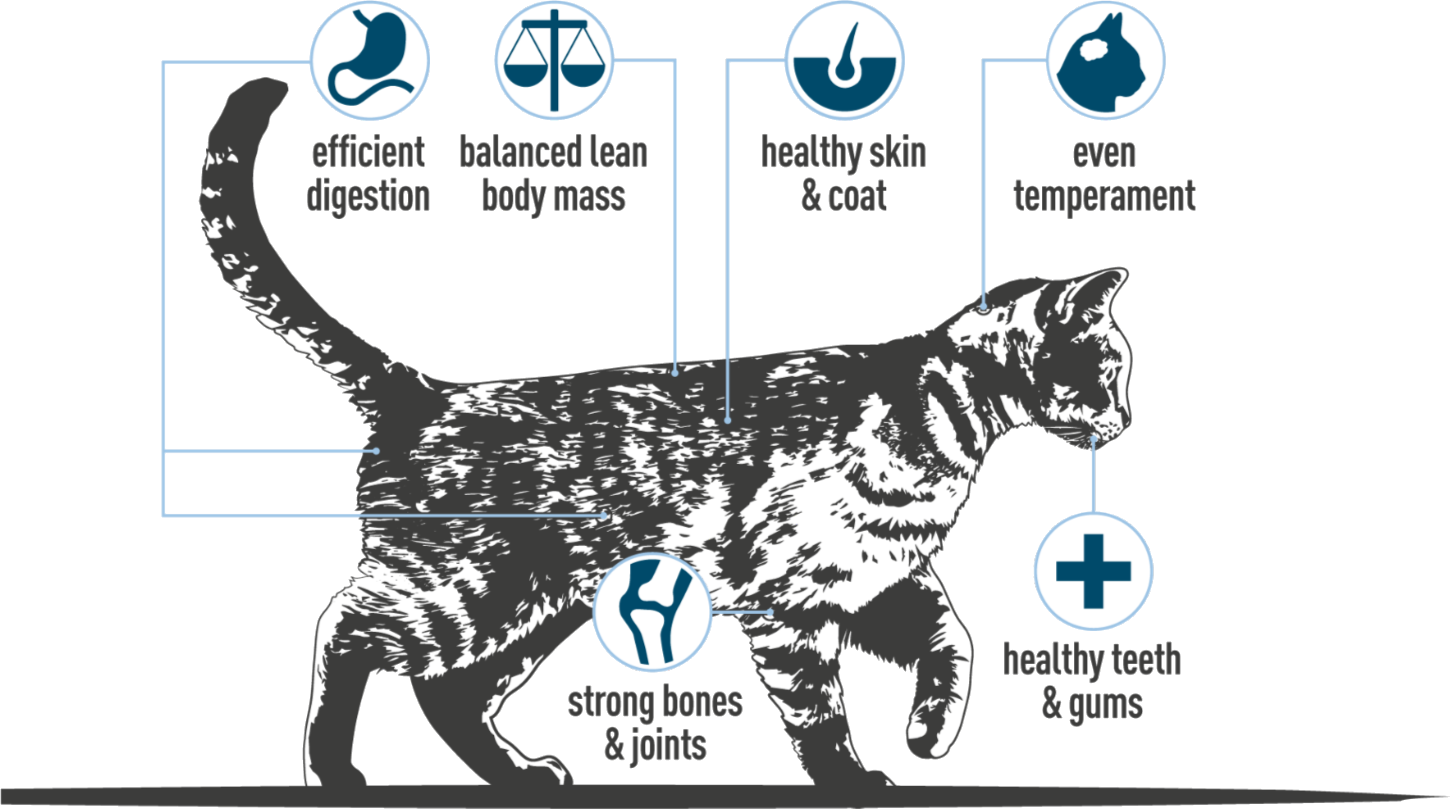 Raw Aid for Cats is a high specification nutritional supplement from the experts at GWF Nutrition. It is included in our Complete Cat meals and is designed to help cats thrive on a raw diet. It contains 26 essential daily vitamins & minerals for optimum health & wellbeing.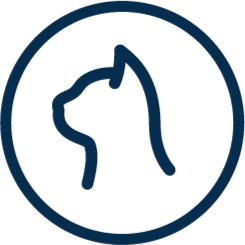 Supports growth & development
with folic acid, magnesium, phosphorous & vitamin B2.
Supports heart health & a strong immune system
with taurine, carnitine, vitamin D3, vitamin E and zinc to support your cat's first line of defence.
Supports cognitive health & eyesight
includes choline, vitamin A and vitamin B6.
Supports general health & wellbeing
with high levels of coconut & seaweed meal and omega3.
Formulated with protected minerals
to increase the bio-availability of important nutrients.
GWF Nutrition is a British manufacturer with over 50 years' experience in creating first class animal feeds & nutritional supplements.
Adult cats should be fed, as a guide, 3% of their ideal adult body weight per day.
Our food keeps for 48-72 hours, in a refrigerator, after defrosting. This meal should be fed raw and a supply of fresh drinking water should always be available. As with any raw meat product make sure you wash hands and any utensils after handling.